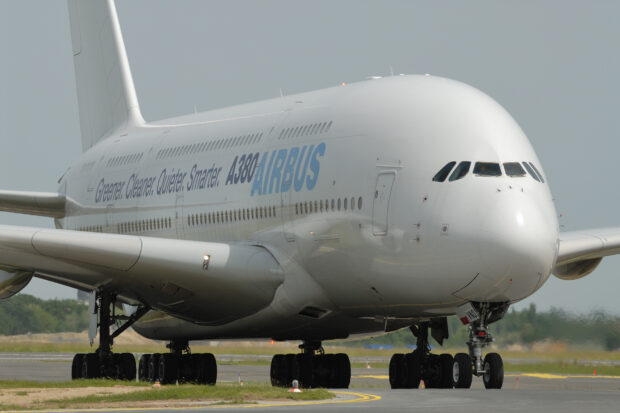 Airbus is in a unique position that three of our main UK sites skirt the border between England and Wales. Broughton, in North Wales, is home to the assembly lines for wings for our commercial aircraft, and sits just three miles within the Welsh border. In the South, our design and engineering hub in Filton, near Bristol, and our cyber security centre in Newport, South Wales, are only 20 miles apart and many of our employees commute across the border every day.
Cross border collaboration is one of our business' greatest strengths and we capitalise on this by nurturing talent, skills, academic partnership and strong supply chain relationships across the English / Welsh border and beyond.
Airbus supports the North Wales Growth Deal proposals, with North Wales having aligned its economic priorities and a clear vision for leveraging the support of the Northern Powerhouse. In addition, the Mersey Dee Alliance supports strategic economic activity spanning the North Wales/North West England border, and is a good example of cross border collaboration working effectively. Future projects like the Advanced Manufacturing Research Institute (AMRI) will act as an catapult for inward investment, supporting the industrial demands and growth of the Aerospace, Nuclear, Automotive, Energy and other sectors.
The work delivered by the South West of England and South East Wales Science & Innovation Audit clearly identifies synergies across the Severnside region, especially in aerospace and digitalisation.  Airbus supports the audits recommendation for the establishment of a National High Value Design Institute based in the region. This initiative will nurture the engineers of the future, enabling them to design ever increasingly complex and innovative systems like aeroplanes, autonomous vehicles and nuclear facilities, and be a catalyst for growth.
We must look further than this project to ensure that the region has a clear, joined up 'Vision' to support its growth aspirations.
Building on the excellent collaborations that are already 'in flight' such as the partnership between the University of Bristol and Airbus' Quantum applications centre focused on taking quantum research from the lab and into the commercial world is what's really needed to deliver regional growth. Government support to stimulate more partnerships, academic collaborations, industry research projects and open access innovation facilities will ultimately result in greater inward investment and more jobs for the region.